EXTRA CLASS: THE SECOND GENERATION PROJECT
The Extra Class: the Second Generation Project is launched for students in Primary and the first years of Secondary to develop their English competence and to prepare Thai students for the next step once the country enters the ASEAN Community.
The curriculum will be a bilingual system (Thai and English) with the ratio of classes in English and Thai for each class.
Primary Level (Year 2 - 6) : There will be additional English classes to enhance the students' competence in using English for academic purposes and communication. The ratio of English to Thai lessons for the Extra Class Project will be according to the table below.



Remarks :
1. The ratios in the table are the % of classes in English: Thai compared to 100%* (Subject to changes according to appropriateness.)
2. Subjects in English that are taught by foreign teachers and use English as the instructional language are English, Mathematics, Science, Social Studies, Art and P.E. (Physical Education)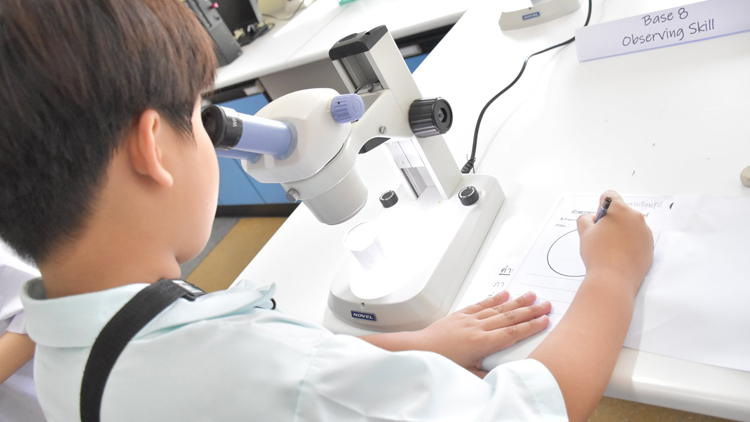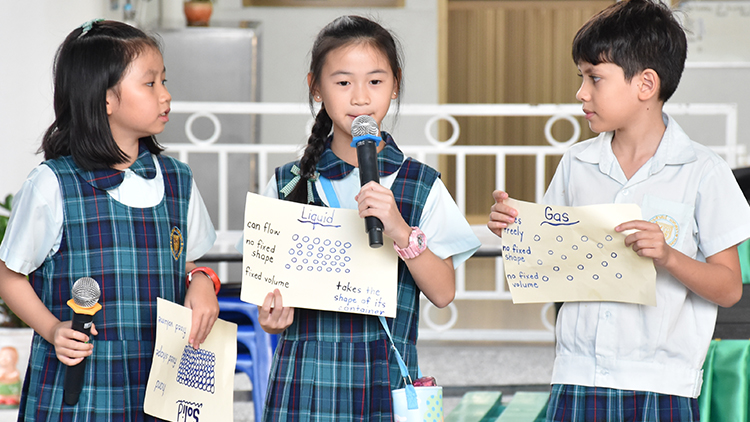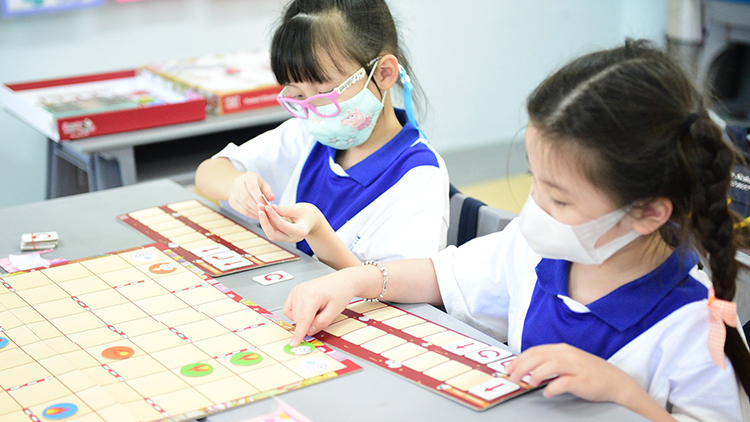 Management of Music Classes
The contents of Music Class course
Primary School Year 1 - 3 Students will learn the basics of Thai music and Thai traditional music taught by Thai music teachers. In this class, students will learn how to read, write and pronounce musical notation. Students will also learn how to sing in English, taught by our foreign teachers.
Primary School Year 4 - 6 Students in Year 4 may choose to learn music of their interest, either a Thai or Western instrument. They may choose a lead instrument of their choice that they can profess and develop to a higher level over the next study year. It is recommended for students not to change the lead instrument every year because he or she will not be able to progress in a particular instrument.
Music instruments selection guidelines
1. Explore the basic knowledge, potential and personal interest to identify readiness in different areas.
2. Evaluate readiness by testing ability and skills to the right instruments.
3. Develop skills in the chosen instrument
Lead instruments special courses include
1. Thai instruments - This course is divided into two groups of instruments in four classes. The two groups are Stringed instruments and Thai Orchestra or the Gamelan.
Stringed Instruments Courses provided are Saw Duang (Traditional Thai Violin), Saw-U (Thai Violin), Kim (Struck String Instrument), Jakhay (Wooden plucked Zither) and Klui (Thai Flute).
Thai Orchestra or Gamelan Courses provided are Ranat Ek (Wooden Xylophone), Ranat Thum (Bass Xylophone), Kong Wong Yai (Large Thai gong), Kong Wong Lek (Small Thai gong) and Kruang Nang (Shadow Puppetry).
2. Western Instruments are divided into six instrument groups taught in six classes. The course is designed for students to slowly develop their skills as they progress from Level 1 to Level 6.
Woodwind Group: Flute, Clarinet, Alto Saxophone, Tenor Saxophone and Baritone
Saxophone - Brass Group: Euphonium, Horn, Trumpet, Trombone and Tuba
Strings Group: Violin, Viola, Cello and Double Bass
Guitar Group: Classical Guitar
Keyboard Group: Piano
Percussion Group
M.I. activities adopt the Theory of Multiple Intelligences developed by Dr.Howard Gardner. This theory proposes that each individual has different potentials and different skills. The Multiple Intelligences Theory consists of 8 Intelligences:
1. Linguistic Intelligences
2. Logical-Mathematical Intelligences
3. Visual-Spatial Intelligences

4. Bodily Kinesthetic Intelligences
5. Musical Intelligences
6. Interpersonal Intelligences

7. Intrapersonal Intelligences
8. Naturalist Intelligences


The school has used the M.I. Theory to discover different abilities in each student continuously from Kindergarten to Secondary Level. Student's talents will be evident by the end of Primary school and will be supported in the Secondary level, which will be emphasized on a particular skill, not general as in Primary School Years.
Student Competence Development by using the Multiple Intelligences Theory

M.I. Activities in Primary School Year 1 - 3
allow students to discover their strength in each of the 8 Intelligences along with critical thinking developments. These skills are essential for their higher school years. No particular intelligence will be emphasized in Primary School years.
M.I. Activities in Primary School Year 4
are divided into bases according to each Intelligence. Students will take turns attending all bases in order to discover their interests and talents. They will be observed closely by their teachers who will collect information and evaluate each student in each Intelligence base.
Students in Primary School Year 5 - 6
are able to select two Intelligence bases according to their interests. This will allow students to discover their talents. Moreover, the Intelligence bases for students in Primary School Year 5 - 6 will permit students to practice critical thinking skills and develop their talents further.
M.I. Activities are not only additional activities. It has a significant role in discovering oneself. Students will acknowledge their strength and appreciate themselves. They can be proud of their talents and continue improving their skills. Some may become highly efficient and turn their talents to profession.