On July 15, 2016, Sarasas Ektra School hosted some activities to celebrate Asalha Puja Day and Khao Phansa (Buddhist Lent Day), with the aim of carrying on Thai traditions and upholding Buddhism. The Primary Department held the "Buddhism Aficionado" contest, the winners of which were as follows.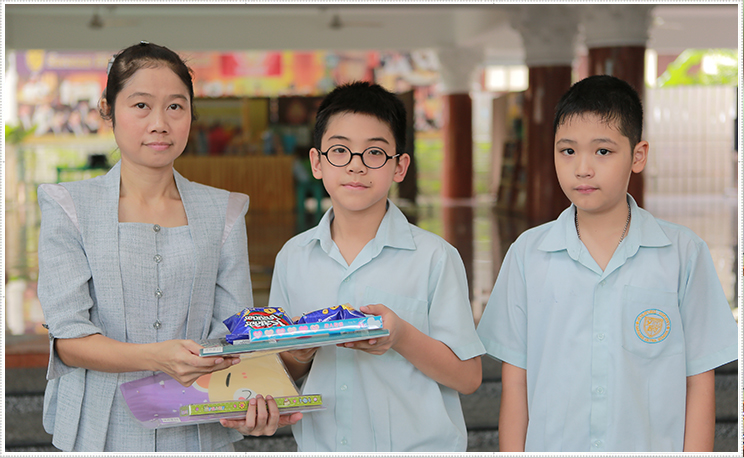 Mstr. Ing Kiatsingnakorn Yr. 6A , Mstr. Bhumbhasin Limchanapa Yr. 6B
After that, certificates were awarded to the winners of the "Buddhist Manners" contest, which was held earlier, on July 13, 2016. The style of manners chosen for the contest was Benjangkhapradit, showing respect to older people and showing respect to peers. The winners were as follows:

First place
Miss Thansupak Wannarudee Yr.5C
Mstr. Pennueng Boonyaro Yr.5E
Second place
Third place
Miss Kornkanog Sornprachum Yr.6B
Mstr. Kritti Nuamjarit Yr.6C
Mr. Ukkrit Dewkota Yr.4C
Ms. Passorn Tangjitrmaneesakda Yr.4C

Another activity held on the same day was an excursion to Rueang Yot Suttharam Temple, Bang Kho Laem District. Joined by representatives of Thai and foreign teachers and primary students, this excursion was intended to contribute necessities and a sum of 5,900 baht to the temple and to enable the participants to have the chance to listen to sermons and receive blessings. In addition to this, a sum of 23,000 baht was also donated to Ramathibodi Foundation to support the Queen's Cell Transplant Project.
On the same day, the Secondary Department held a bulletin decoration activity to give information about Asalha Puja Day and the Buddhist Lent Day. A donation box was also put up on the ground floor of St. John the Baptist Building so that benevolent students and parents could make merit by donating some money. Teachers, student council and student representatives participated in a religious ceremony to offer candles and robes to the monks at Phai Ngoen Chotnaram Temple and to donate a sum of 2,940 baht to the temple. Another sum of 2,300 baht was also offered to Ramathibodi Foundation to support the Queen's Cell Transplant Project.
.
Click on images to enlarge