The Department of Thai Language (Primary) organised Sunthorn Phu Day activities on the 24th of June, 2016, to commemorate Sunthorn Phu, Thailand's best-known royal poet. He was renowned for composing beautiful literary works such as Phra Aphai Mani. Furthermore, he was honored by UNESCO for his contribution to World Literature. Sunthorn Phu is also known as "the poet of  the Rattanakosin period" and "Thailand's Shakespeare". Many students took part in various activities such as drawing and colouring competitions, a costume competition drawn from the characters in the Phra Aphai Mani story, and a Sunthorn Phu quiz.
Prize winners: Drawing and Coloring Contest
Year 2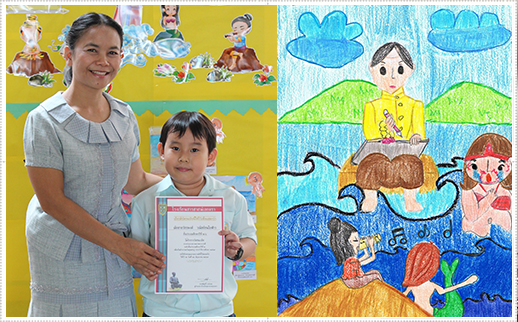 Winner
Mstr. Watcharapong Wanichthanaolan
Yr.2D
Year 3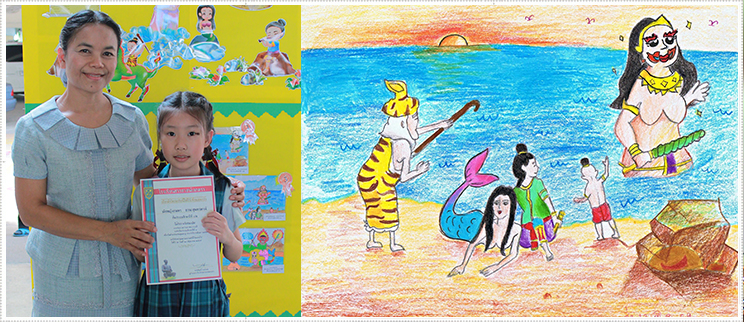 Winner
Miss Thanaporn Chawanasunthornpoj
Yr.3B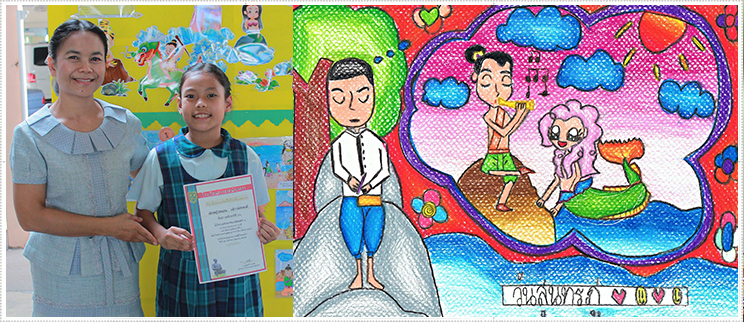 2nd place
Miss Chanamon Ativanichayapong
Yr.3A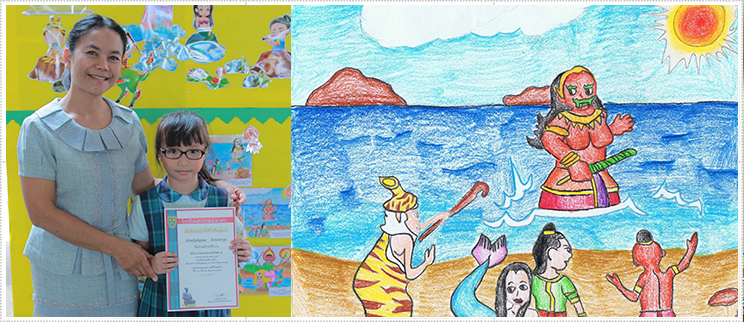 3rd place
Miss Tanchanok Lamnaotrakul
Yr.3C
Year 4

Winner
2nd place
3rd place
Mstr. Jiraroj Wiruchpongsanon
Miss Phuncharat Prakaianurat
Mstr.Tanuvorn Marleson
Yr.4E
Yr.4C
Yr.4B

Year 5

Winner
2nd place
3rd place
Miss Kanyarak Suthadsanasoung
Miss Tuanmukalis Tokubaha
Mstr. Harris Suteerapornchai
Yr.5C
Yr.5C
Yr.5C

Year 6

Winner
2nd place
3rd place
Mstr. Naris Amantakul
Miss Nutcha Marleson
Miss Napat Techayouenyong
Yr.6D
Yr.6A
Yr.6F
.
Click on images to enlarge