Sarasas Ektra School held a polo shirt design contest on the theme "No Bullying/ No Hate-Speech" in July. The school gave teachers and students the opportunity to vote for their favorite shirts. The four designs with the most votes were presented to Thai and foreign teachers and to the art teachers who were consultants for each student's team so that Thai teachers and foreign teachers could vote to choose the winning shirt design. The four 4 finalists who presented their designs on 10 and 15 August, 2016 were as follows:


Mstr.Thanathut Dheravijaranayankul, Yr.6B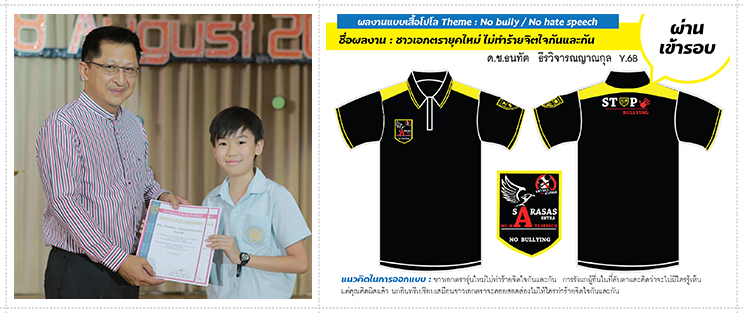 Miss Nutnicha Sunantra, Yr.9A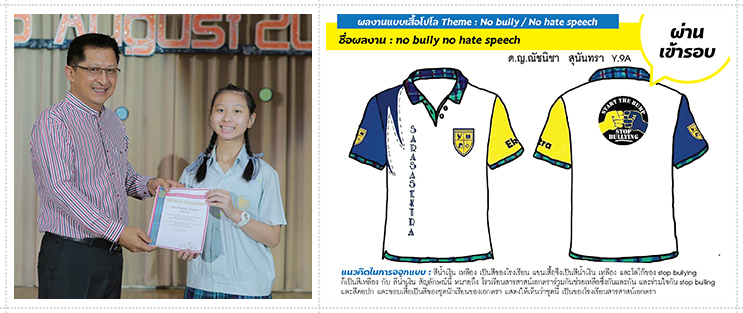 Miss Nathanich Chantharojwong, Yr.11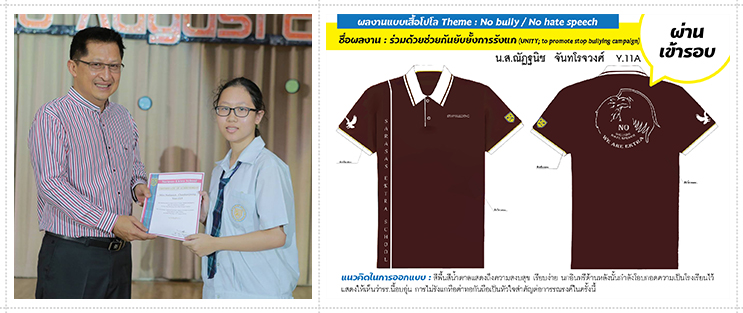 Miss Issaree Sirikulkunasin, Yr.12D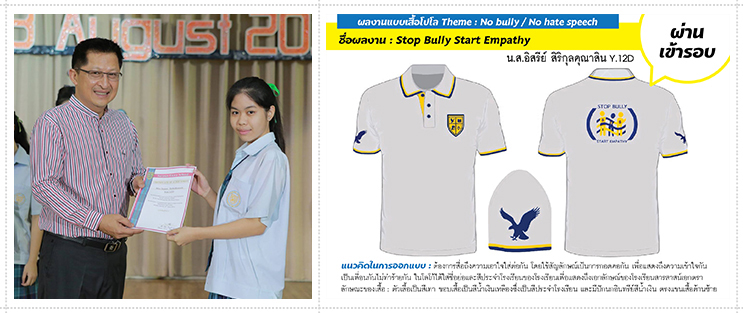 Finally, we would like to congratulate
Miss Issaree Sirikulkunasin of Yr.12D who was the winner of this contest.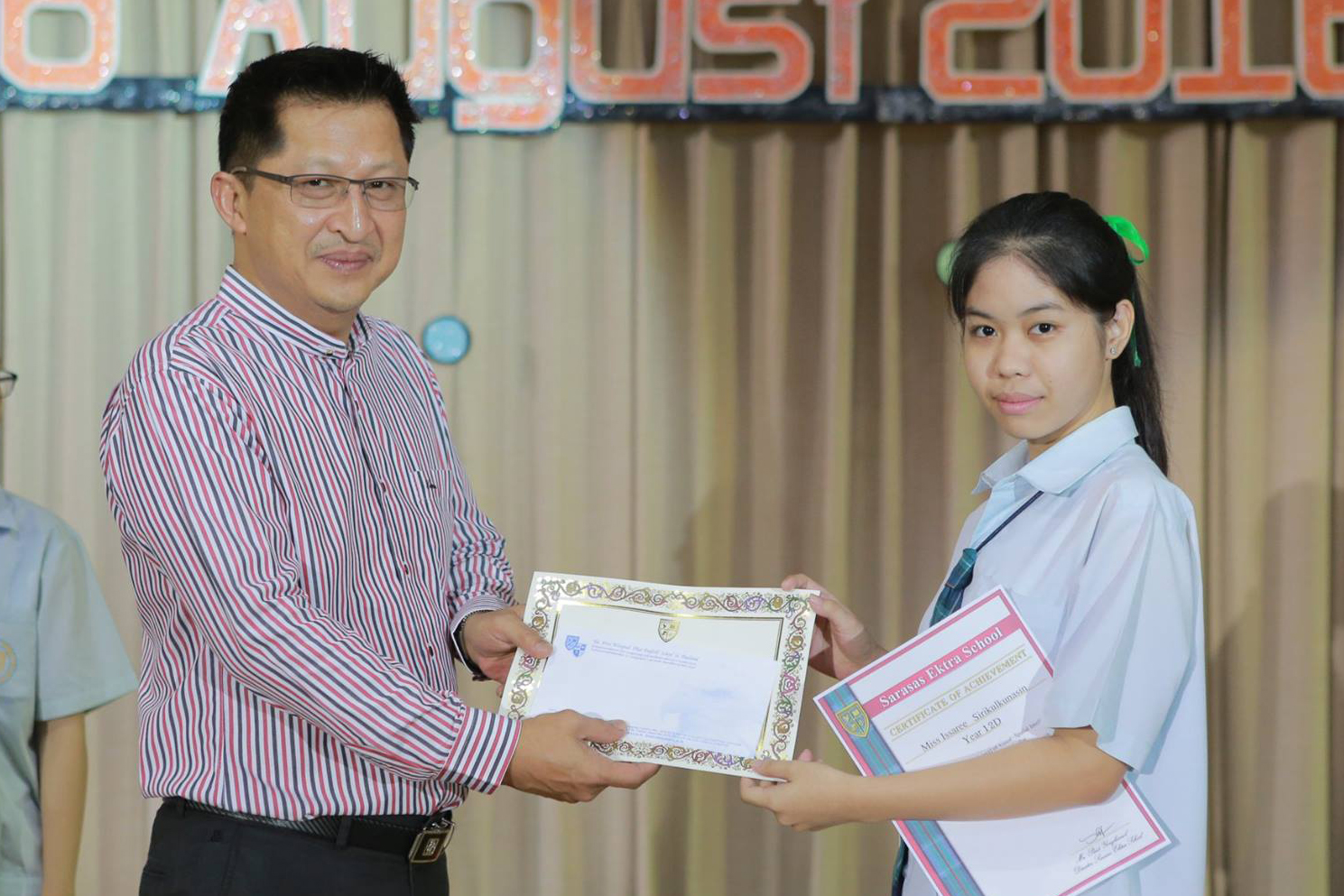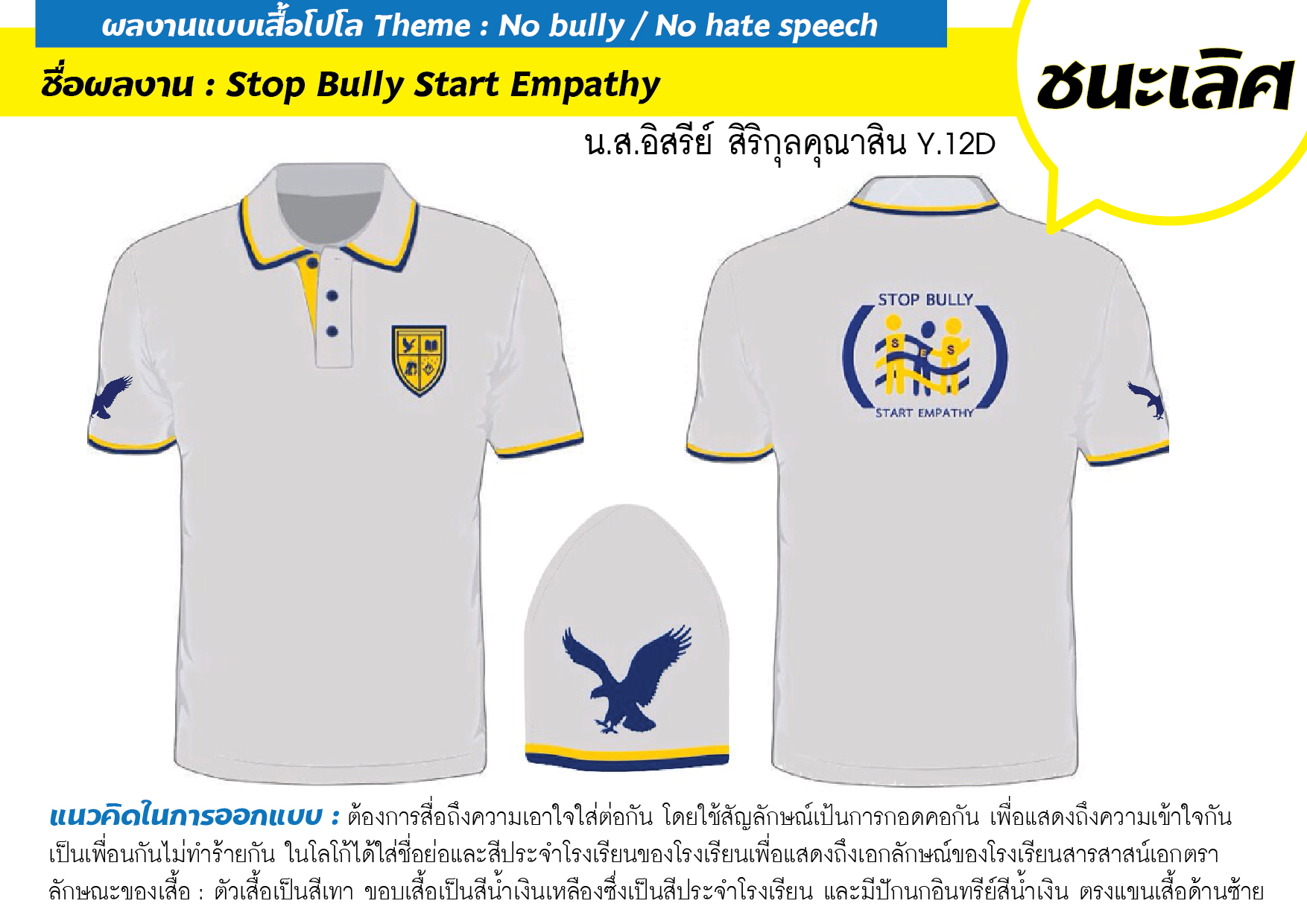 .
Click on images to enlarge