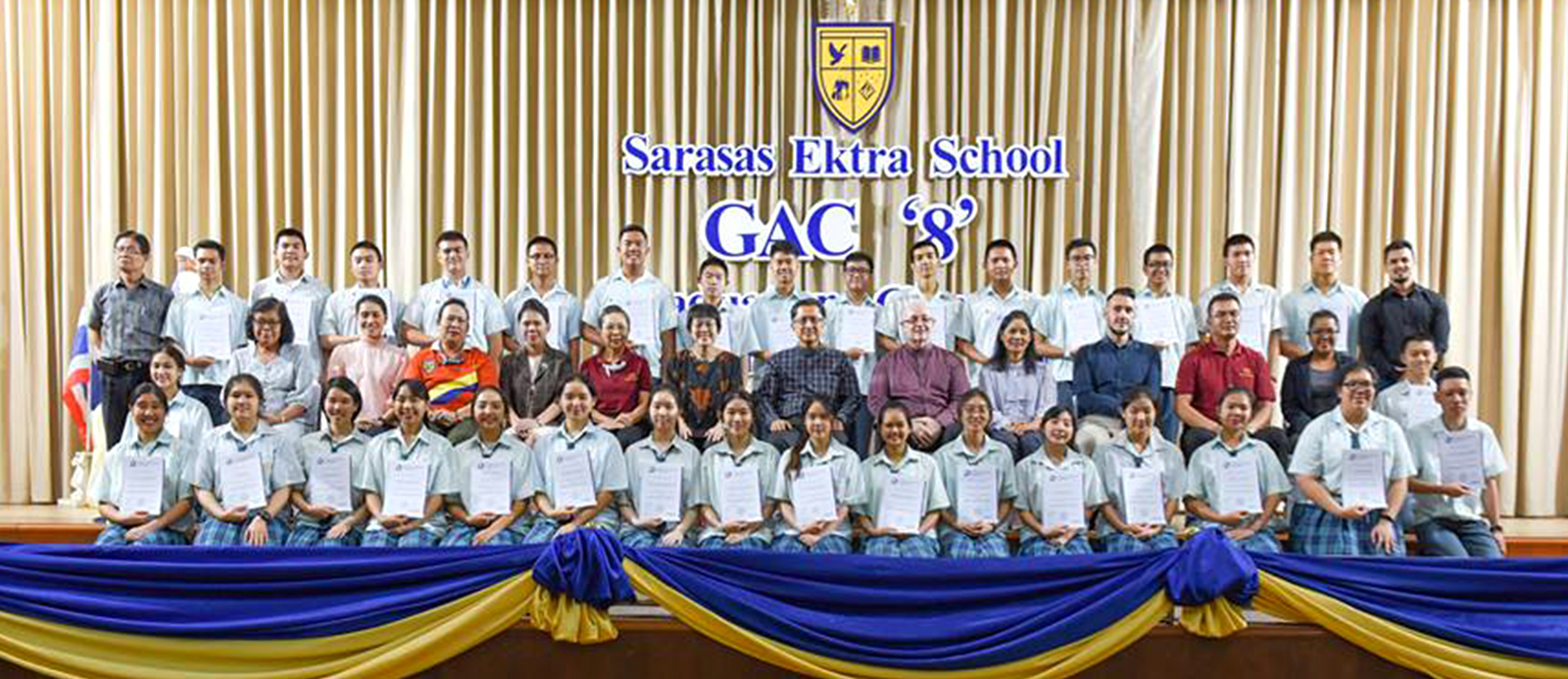 This year, Tuesday 4th March was the final time that all the GAC '8' students needed to be together - to attend this year's International Global Assessment Certificate Graduation Ceremony – in the auditorium at Sarasas Ektra School.
As ever for this special event, the auditorium was a hive of activity all afternoon as the Y.11 students prepared the room for their seniors' swansong. Then as the place began to fill-up with both graduating students and their families, it took on that familiar aura of happiness and success. Their achievement of completing both the GAC program and the Thai national curriculum concurrently is something they should all be very proud of.
Once again, Ms. Christine Hoe, the Regional Account Director from ACT Education Solutions, was there to present scholarship awards and give some heartwarming words to the graduating students.
The two MCs, Marilyn Gardner (10A) and Rinrada Bekanan (11B), were shining examples of excellent English speakers, and they kept everyone informed of the proceedings. The many parents and guests sat happily and chatted amongst each other about the stars of the show – the GAC '8' students.
The early evening ceremony went off without a hitch, and the audience heard lots of interesting comments and anecdotes from both teachers, guests and the representative student speaker, Mr. Christopher Gardner.
After the ceremony and the official photographs, many people remained for a couple of hours – enjoying the excellent buffet and talking with each other. Many, many photos were taken so that both students and guests alike could see reminders of this wonderful day again and again.
GAC '8' Award Winners
ACT Scholarships
Miss Pimrapee Nissyan
Miss Nichakorn Kurpipat
Mr. Christopher Gardner
$200
$300
$500
Best in Subject
Mr. Christopher Gardner
Mr. Chaichumphon Phansuwan
Miss Nichakorn Kurpipat
English: Listening & Speaking
English: Reading & Writing
Social Science
Science
Mathematics
Computing
Miss Nichakorn Kurpipat
Business Studies
Special Award for Excellence…
There was also a very special award this year, as Mr. Christopher Gardner became the fifth student from Ektra to achieve a perfect 4.0 G.P.A. No other school has had so many 4.0s, so rather than give Christopher yet another piece of paper, ACT made him a special medal.
Below Christopher is pictured with (his medal) and Ms. Imee Payumo (Science) and Mr. Arjun Paudel (Business Studies).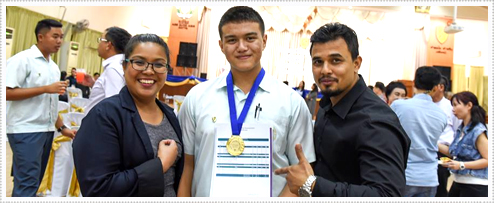 Below Christopher is pictured with sister Marilyn and his very proud parents (and his many certificates).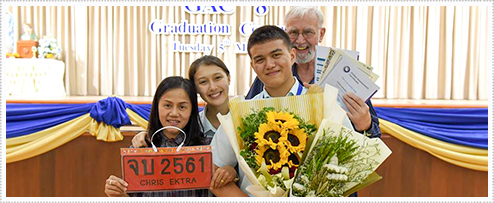 .